Customer Reviews
Matthew N.
United Kingdom
07/22/2020
Incorrect item
I ordered the item shown in the picture which is a 45 degree round flue flashing. The item what arrived was an oval flashing kit which is a lot larger than the picture shown and I will have to make a bigger hole in my tent which I'm not all that happy about
08/19/2020
BellTentVillage
Hey Matthew Sorry for the misunderstanding with the flue flashing kit, but it does state that this item is oval in the items description. :-).
Customer Reviews
07/28/2021
5x5 m bell tent
Amazing!!! so easy to put up, Brilliant quality. Very
Customer Reviews
Corinna E.

United Kingdom
07/02/2021
4x4 awning
So pleased we went for this size as we can use it over our garden table as well as camping. The only thing is when you use the large supporting central pole (when using awning on its own) it does stretch the fabric and it takes a good few days to get fabric back to original.
G S.

United Kingdom
10/10/2020
4 x 4m Awning is Awningsome!!!
This was so perfect for our camping this year. We had the space outside to brave both the scorching heat and the inevitable rain you experience in the Green and Pleasant land - it is green for a reason eh! You need a good hammer for the sturdy pegs and we had a few very minor issues, which the brilliant customer service team sorted with no drama and a fun manner - all round good people. I love their story too…good luck to Bell Tent Village. R
Customer Reviews
Leone J.
United States
01/07/2021
i missed out but can't wait for mine!
i missed out on it because it's in such demand-not hard to see why-but i can't wait to have one ... people working with me are outstanding! they are knowledgeable, considerate and honest. helpful and then some!
Customer Reviews
Julie S.

United Kingdom
06/01/2021
It's a pipe
It's a pipe with a bend in the middle. I haven't used it yet because my tent is still on order. Delivered swiftly at a good price.
Kenny G.

United Kingdom
05/04/2021
Be careful!!!!
Installed the pipe (double wall reducer) without a lot of issue bar having to cut the silicon flashing kit (which, despite the markings, ended up being too big so had to buy another and recut slightly smaller than marked). However, please take care when handling the pipe as it is EXTREMELY SHARP!!! I cut my hands several times. It's razor sharp!!!!! Gloves essential.
Rose

United Kingdom
05/03/2021
45 degree flue connector
Great quality and service, arrived quickly and fits perfectly 5*
95 M.

United Kingdom
04/27/2021
No information on fitting
I requested information on how to fit this and have received none. It does not appear to fit where it should!
Diane C.

United Kingdom
Customer Reviews
Jonathon M.

United Kingdom
08/02/2021
Good but prickly
It is excellent at protecting and insulating the floor of the bell tent. My only minor criticism is that it is a bit prickly under foot.
Sarah B.

United Kingdom
08/02/2021
Coir bell tent matting.
The matting is great and really alters the appearance of the interior of the tent...makes it more of a room..it is a good purchase nit was a little on the expensive side and I haven't told my husband how much it cost....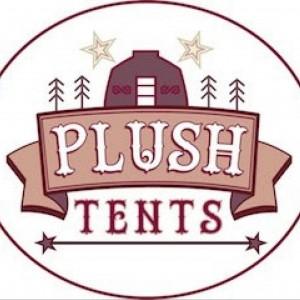 PT
Plush T.

United Kingdom
07/12/2021
Coir
Great service. Our go to company for coir matting. Good product and quick service.
Julie S.

United Kingdom
06/30/2021
Good quality matting
This 6m full moon coir mat is excellent in quality. It is a bit larger than the 6m bell tent, so in hindsight I should have gone for the 5m and had a gap around the edge. Lovely people who responded quickly and professionally to queries.
Willow J.

United Kingdom
04/26/2021
Choir matting
Creases that don't seem to relax, we've had them down for days now. Two full circles, both with the same problem. Tripping hazard when using them with the public. Super fast delivery and apart from very bad creasing, they are great.
Customer Reviews
lee d.

United Kingdom
01/19/2021
flu
ok yes not a bad sevice
Yvonne D.

United Kingdom
01/17/2021
Great quality flashing kit
East to install, exactly right for fitting a log burner into our summer house. Highly recommend
Customer Reviews
Carly B.

United Kingdom
05/12/2021
Really good colour!
Great groundsheets, love the colour. Blends well with the bell tent! Has holes for pegs! Overall really pleased
Customer Reviews
Kay G.

United Kingdom
06/25/2021
4m bell tent
Brilliant service fast delivery really happy
jason b.

United Kingdom
06/25/2021
Love these tents, got a free matt for first two I bought but didn't second time around
Paolo D.

Italy
06/10/2021
not yet
for the nice idea of ​​brexit delivery times are longer, i have not received it yet
Joanna C.

France
11/10/2020
Homely, spacious, efficient product
We purchased 6 items for additional 'surplus' accommodation for our hotel in France. They're ridiculously easy to ***** and with a few homely touches and big comfortable beds, they've become the preferential accommodation!
Manja U.

United Kingdom
07/20/2020
A great success!
The Bell Tent is amazing! The kids love it and put it up all by themselves! It's spacious and perfect for a family.
Customer Reviews
Neil H.

United Kingdom
07/05/2021
BTV Touareg tent
I've not had the tent long so cannot comment on durability. Have used it for 2 nights, very good quality, spacious, room for internal bedrooms, chunky zips and guy ropes, all in all very happy with purchase. Bell Tent Village were prompt in delivery and in answering questions I had. Also BTV offered the best price on the market for this product and I did a lot of research. Would recommend awning and carpets to go with it. Comes in 2 bags, the main tent bag is heavy, I reckon 70kg but is smaller than the bag for my previous air tent.