Customer Reviews
09/22/2021
Good stove and speedy delivery
I flashed up the stove a couple of days ago and was very pleased with its performance. It quickly heated the tent and the top was hot enough to prepare a meal. I'm looking forward to the winter when it will really have to prove itself.
Paul H.

United Kingdom
01/10/2021
Awesome piece of kit
Love it, cant wait too do some winter fishing
Anne W.

United Kingdom
12/15/2020
4K Eco stove
Really pleased with the stove - it lights easily and gives off a great amount of heat. Good air control and the window is brilliant - means you can see how the fire is going all the time. Highly recommend this stove and Bell Tent Village
Kathy B.

United Kingdom
11/13/2020
BTW 4k eco outdoor wood burning stovr
Don't know yet its a Christmas present.
Customer Reviews
Sally I.

United Kingdom
07/26/2021
Nikwax waterproofer
Brilliant! It saved my beloved 25 year old Dutch scout tent from being scrapped. It worked beautifully without nasty chemicals. So survived a thunderstorm and smelt pleasant to sleep in. I have loads left over too.
Mr B.

United Kingdom
10/05/2020
Cotton Canvas Waterproofing
I was disappointed as I had thought this would be a spray but it turned out to be a liquid which entailed washing the canvas cover and adding a portion to the wash. Not suitable to the need.
Edward D.

United Kingdom
09/02/2020
5 stars
Worked great as i got a stained on my new bell tent and used a cleaner on it but i found it was not waterproof so i used this Cotton Canvas Waterproofing and if now is waterproof again. I got a spray bottle and put one part of Cotton Canvas Waterproofing to 9 parts of water and sprayed onto the part i wanted to waterproof and let it dry. I redone this 3 times and checked by putting water onto the area and it was 100% waterproofed again.Great job.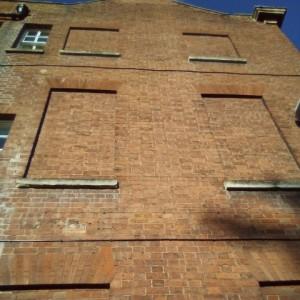 JF
John F.

United Kingdom
08/03/2020
Cotton canvas waterproofing
Application is very easy. I used it to re-proof my swag ( Australian bivvy bag) , a canvas rucksack and a pair of over trousers. Half a bottle did these items.
Customer Reviews
Diane C.

United Kingdom
02/04/2021
Small but mighty!
Had the shed warmed up to 20 degrees today with this stove going for an hour whilst painting, it was 4 outside and my shed is not insulated. It's perfect, honestly could not be happier, so easy to fit and put together. I spend night after night for weeks on end looking for a stove that may be suitable for a shed, the trying to locate other parts that would fit. Purchasing this as a kit was worth every penny! While the size made it perfect I was initially doubtful of the heat it would provide but how wrong I was! Never spent as long out of the house in February... my partner agrees it was a great investment!!!!
Customer Reviews
Leone J.
United States
01/07/2021
i missed out but can't wait for mine!
i missed out on it because it's in such demand-not hard to see why-but i can't wait to have one ... people working with me are outstanding! they are knowledgeable, considerate and honest. helpful and then some!