Customer Reviews
William M.

United Kingdom
09/15/2021
Great item
Item is perfect
Patsy G.

United Kingdom
09/14/2021
Bell tent groundsheet protection
Very pleased with this groundsheet perfect colour to match tent & kept the tent free from dirt
Steven G.

United Kingdom
08/30/2021
Ground sheet
Very good, protected the tent well
Hannah A.

United Kingdom
08/25/2021
Bell tent groundsheet
The groundsheet worked wonderfully and protected our tent
Carly B.

United Kingdom
05/12/2021
Really good colour!
Great groundsheets, love the colour. Blends well with the bell tent! Has holes for pegs! Overall really pleased
Customer Reviews
Sally I.

United Kingdom
07/26/2021
Nikwax waterproofer
Brilliant! It saved my beloved 25 year old Dutch scout tent from being scrapped. It worked beautifully without nasty chemicals. So survived a thunderstorm and smelt pleasant to sleep in. I have loads left over too.
Mr B.

United Kingdom
10/05/2020
Cotton Canvas Waterproofing
I was disappointed as I had thought this would be a spray but it turned out to be a liquid which entailed washing the canvas cover and adding a portion to the wash. Not suitable to the need.
Edward D.

United Kingdom
09/02/2020
5 stars
Worked great as i got a stained on my new bell tent and used a cleaner on it but i found it was not waterproof so i used this Cotton Canvas Waterproofing and if now is waterproof again. I got a spray bottle and put one part of Cotton Canvas Waterproofing to 9 parts of water and sprayed onto the part i wanted to waterproof and let it dry. I redone this 3 times and checked by putting water onto the area and it was 100% waterproofed again.Great job.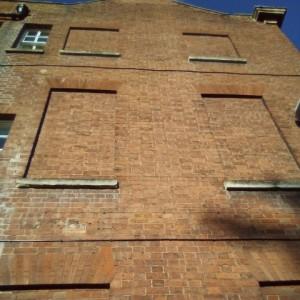 JF
John F.

United Kingdom
08/03/2020
Cotton canvas waterproofing
Application is very easy. I used it to re-proof my swag ( Australian bivvy bag) , a canvas rucksack and a pair of over trousers. Half a bottle did these items.