Customer Reviews
Jonathon M.

United Kingdom
08/02/2021
Good but prickly
It is excellent at protecting and insulating the floor of the bell tent. My only minor criticism is that it is a bit prickly under foot.
Sarah B.

United Kingdom
08/02/2021
Coir bell tent matting.
The matting is great and really alters the appearance of the interior of the tent...makes it more of a room..it is a good purchase nit was a little on the expensive side and I haven't told my husband how much it cost....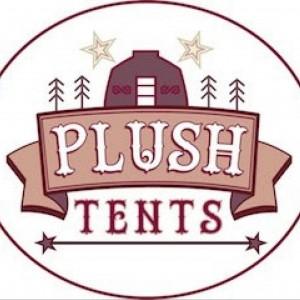 PT
Plush T.

United Kingdom
07/12/2021
Coir
Great service. Our go to company for coir matting. Good product and quick service.
Julie S.

United Kingdom
06/30/2021
Good quality matting
This 6m full moon coir mat is excellent in quality. It is a bit larger than the 6m bell tent, so in hindsight I should have gone for the 5m and had a gap around the edge. Lovely people who responded quickly and professionally to queries.
Willow J.

United Kingdom
04/26/2021
Choir matting
Creases that don't seem to relax, we've had them down for days now. Two full circles, both with the same problem. Tripping hazard when using them with the public. Super fast delivery and apart from very bad creasing, they are great.
Customer Reviews
Sally I.

United Kingdom
07/26/2021
Nikwax waterproofer
Brilliant! It saved my beloved 25 year old Dutch scout tent from being scrapped. It worked beautifully without nasty chemicals. So survived a thunderstorm and smelt pleasant to sleep in. I have loads left over too.
Mr B.

United Kingdom
10/05/2020
Cotton Canvas Waterproofing
I was disappointed as I had thought this would be a spray but it turned out to be a liquid which entailed washing the canvas cover and adding a portion to the wash. Not suitable to the need.
Edward D.

United Kingdom
09/02/2020
5 stars
Worked great as i got a stained on my new bell tent and used a cleaner on it but i found it was not waterproof so i used this Cotton Canvas Waterproofing and if now is waterproof again. I got a spray bottle and put one part of Cotton Canvas Waterproofing to 9 parts of water and sprayed onto the part i wanted to waterproof and let it dry. I redone this 3 times and checked by putting water onto the area and it was 100% waterproofed again.Great job.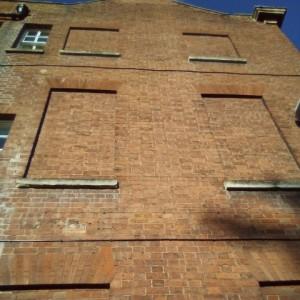 JF
John F.

United Kingdom
08/03/2020
Cotton canvas waterproofing
Application is very easy. I used it to re-proof my swag ( Australian bivvy bag) , a canvas rucksack and a pair of over trousers. Half a bottle did these items.
Customer Reviews
lee d.

United Kingdom
01/19/2021
flu
ok yes not a bad sevice
Yvonne D.

United Kingdom
01/17/2021
Great quality flashing kit
East to install, exactly right for fitting a log burner into our summer house. Highly recommend
Customer Reviews
Diane C.

United Kingdom
02/04/2021
Small but mighty!
Had the shed warmed up to 20 degrees today with this stove going for an hour whilst painting, it was 4 outside and my shed is not insulated. It's perfect, honestly could not be happier, so easy to fit and put together. I spend night after night for weeks on end looking for a stove that may be suitable for a shed, the trying to locate other parts that would fit. Purchasing this as a kit was worth every penny! While the size made it perfect I was initially doubtful of the heat it would provide but how wrong I was! Never spent as long out of the house in February... my partner agrees it was a great investment!!!!
Customer Reviews
09/22/2021
Good stove and speedy delivery
I flashed up the stove a couple of days ago and was very pleased with its performance. It quickly heated the tent and the top was hot enough to prepare a meal. I'm looking forward to the winter when it will really have to prove itself.
Paul H.

United Kingdom
01/10/2021
Awesome piece of kit
Love it, cant wait too do some winter fishing
Anne W.

United Kingdom
12/15/2020
4K Eco stove
Really pleased with the stove - it lights easily and gives off a great amount of heat. Good air control and the window is brilliant - means you can see how the fire is going all the time. Highly recommend this stove and Bell Tent Village
Kathy B.

United Kingdom
11/13/2020
BTW 4k eco outdoor wood burning stovr
Don't know yet its a Christmas present.